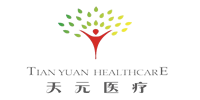 Tian Yuan Healthcare Group Limited(Tianyuan Health), is an investment holding company with interest primarily in the hospitality sector. Formerly known as CDL Hotels International Ltd, Tianyuan Health is a subsidiary of City Developments Limited (CDL) and is listed on the Hong Kong Stock Exchange and traded in CLOB International in Singapore and the Amsterdam Stock Exchange.
Specializing in travel and tourism entities, Tianyuan Health delivers a property management team with an established reputation for creating long-term asset value, competitive advantage, and financial results as well as a global e-solutions platform that offers worldwide connectivity, powerful electronic distribution, and customized revenue-enhancement services. These core competencies not only maximize clients' asset potential but also generate substantial value creation for company owned properties.
The core operating businesses under Tianyuan Health are Richfield Hospitality, Inc. and Sceptre Hospitality Resources (SHR). Combined, the companies offer their hotel clients services that cover a wide spectrum: Consulting Services, Hotel Management, Technology, e-Commerce, and Investments. Richfield Hospitality is an independent hotel management company with deep expertise in the management of hotel assets operated as independent hotels or under a brand. SHR is an innovative provider of advanced distribution technology and services for the hospitality industry. With a focus on flexibility for the hotelier and creating a memorable experience for the guest, WindsurferCRS provides optimal functionality for all types of properties. SHR's WhiteboardLabs provides custom solutions for the hospitality industry including custom booking engines, website design and development, and cutting edge applications. Hoteliers can also tap into SHR's expertise and knowledge of the industry by utilizing the Revenue Management for Hire service—a cost effective revenue management solution for any property.
The company's seasoned leadership, global scope, and financial strength serve as the building blocks to leverage global business opportunities with capital investments and strategic guidance.