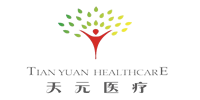 China TianYuan Healthcare Group Limited has the ability to invest in assets and businesses that benefit from growth and demographic trends throughout the global hospitality industry. Having a thorough understanding of a hotel as both an operating business and a real estate investment allows us to identify unique investment opportunities with strong risk-return profiles. We identify prospects for improving market positioning, cash flow, and operations, and for maximizing overall real estate values and then create value from our acquisitions using a multidisciplinary approach to operations, investment and asset management.
Investment Types:
Value-oriented opportunities.
Ancillary service providers in the hospitality sector that provide synergies with the company's existing platform.
Hospitality related growth opportunities that capitalize on macro trends.