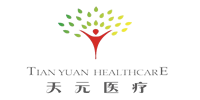 Industry Expertise
Employing talent rich associates with deep industry accomplishments has become a hallmark of China TianYuan Healthcare Group Limited. Ingenuity, proficiency, and committed work ethic are common traits to adding value when building and repositioning hospitality businesses. Our executives have proven accomplishments within the hospitality and real estate industries and have global experience as it relates to enterprise management, capital sourcing and deployment, M&A, brand strategy, marketing, operations and worldwide market expansion.
Midsized Equity Investments
China TianYuan Healthcare Group Limited targets a sector of the real estate market that suffers from inefficiencies with respect to its access to capital. This segment has been historically less competitive and is generally below the radar of the larger real estate funds in the market, offering an abundance of opportunities.
Flexible Structures
China TianYuan Healthcare Group Limited is able to be responsive to any given situation and to make decisions quickly and decisively with appropriate underwriting and due diligence. The result is a transparent investment process for our operating partners, predicated upon a relationship with an agile team and appropriated capital.
Strong Relationships
China TianYuan Healthcare Group Limited places the utmost importance on creating mutually beneficial relationships with partners, stakeholders and operators who demonstrate proven, successful track records and the ability to accelerate growth trajectories with strategically deployed resources.